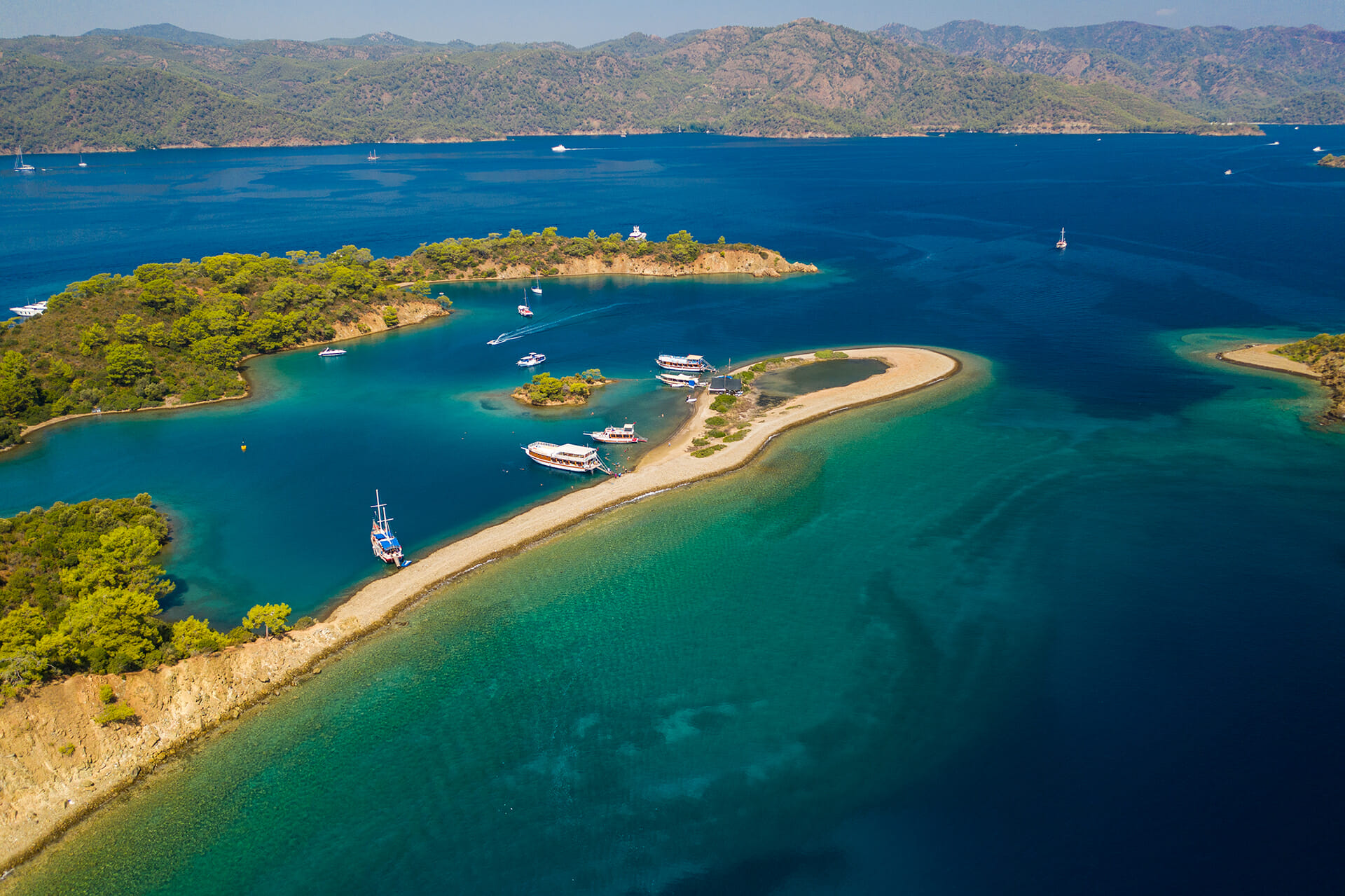 ESCAPE TO A BEAUTIFUL TOP YACHT DESTINATION
The world is your oyster with Top Yacht. We offer sailing worldwide to an array of exciting destinations. So, whether you enjoy quiet sheltered bays, a brisk beat to windward or leisurely downwind runs with a G&T in your hand, we'll have the perfect sailing holiday for you.
With so much to choose from, it can be hard to decide where to sail. Experienced sailors, whether first time or repeat charterers, are sure to enjoy the Mediterranean for its choice of anchorages and good breezes as well as its rich historical and cultural variety. If you seek quiet sailing, try Sicily as a change from the popular destinations of Turkey, Greece or Croatia. Tropical sailing is a great getaway from our winter weather: the Caribbean has many islands, all different, or how about the Seychelles, or the magical islands of the South Pacific?
Our friendly and experienced team are here to help guide you in finding the perfect yacht charter holiday.
Over the years, we have built up a wealth of knowledge about our destinations across the world. Take advantage of our expert knowledge, call us today.
Dear Lee,
We had a fantastic week on The Bali 4.1 and I think you may be right about, "Once on a cat you never go back…" We found ourselves moored one night next to last years 45ft monohull and, while there was no doubt which would win a beauty contest and a purist sailing contest, were so glad to be purring in acres of space on the cat.
Istion were very efficient, friendly and helpful at every stage. Very grateful to you and them for letting us postpone the charter for two years running due to COVID. It was definitely a case of third-time lucky. Always a pleasure dealing with Top Yacht. We'll be back.
Lee, In answer to this, all I can say is that it was a great holiday and the charter company was one of the best I have dealt with. The yacht was a bit French in engineering quality but apart from that and a minor issue with the anchor light not working all was in good order. Would use you and the charter company again. We are already discussing next year's adventures.
Lee, Back a day and already got holiday blues!! The best holiday I have had in many a year. Thank you for your patience and advice over the last few years.
My mate Richard, who recommended you in the first place, will be in touch soon to discuss another booking for us both!
Hi Lee,
I have to add that MG were so easy to deal with, really good little set up there! And would definitely use them again… it's their people that made all the difference and it was a very small and manageable marina, none of your Lefkas scrums - much preferred and your bang into the sailing area.
The village is really 'Greek' and a great place to stay for a few days prior or post, you may want to do a deal with the Villas Balatsouras owners, it's a cut above for sure!
Thanks again, ping for next year!
Dear Lee,
Many thanks for your email. We had a great holiday aboard 'Foxy'.
Esra was extremely helpful - contacting us when high winds were forecast [ although in the end, they didn't materialise !] as well as helping to book a berth in Gocek Marina and then notifying us there was a 2-hour wait for refuelling on Friday! It was great knowing she was available if needed. Ibrahim, the boat owner was also extremely helpful, especially on the last day when we needed to check out / disembark promptly due to an evening flight. We would have no hesitation in recommending them both as well as your company.
Hi Lee, Honestly, it was near perfect! EGG was great, the boat was ready and worked perfectly, EGG's staff were on hand and super efficient both at the start and at the end. The weather and wind was great.
Hi Lee
We had a great time - more enjoyable sailing than Antigua (although we didn't sail much due to the lack of wind). Tobago Cays is rather special.
Davide was a very good base manager - a huge difference from Dream last year and I would definitely go back again. As for the boat, the extra size plus water maker and generator made a big difference to the trip. I'm not sure about charter plans next year but will get in touch as and when.